BestBuy was holding a Gaming Invasion 07 this weekend at Yonge-Dundas Square to play the latest games on PlayStation 3, Wii, Nintendo DS and Xbox 360. Lukas Rossi was at there on Saturday to play the hugely popular Guitar Hero game, signed autographs and performed for his fans.
After playing some Guitar Hero against a few people, Lukas performed a short 6 songs set. The songs performed were Lonely Ones, It's All Love, Empty Cities, Living on a Prayer, Same Mistakes, and Headspin. Lukas was in great spirit, interacting and joking with the enthusiastic crowd, who sang along every single song. He was in great vocal form, and it was just a blast to hear him live again. I can listen to that man sing for hours on end!
Oh, and Lukas talked a bit about his new band
Stars Down
. His album is almost finished, and should come out soon. I'm looking forward to that!
Here are some pictures from the set. Thanks to Tammy for letting me use them!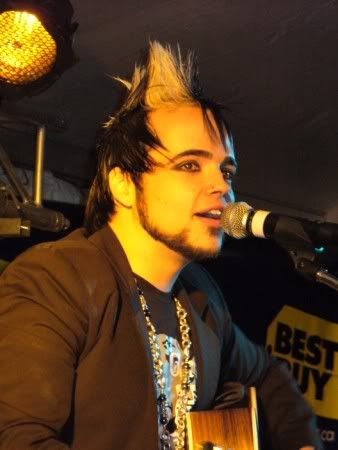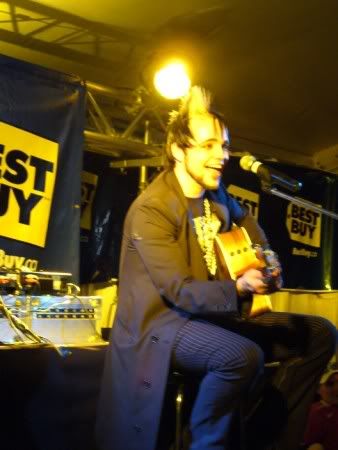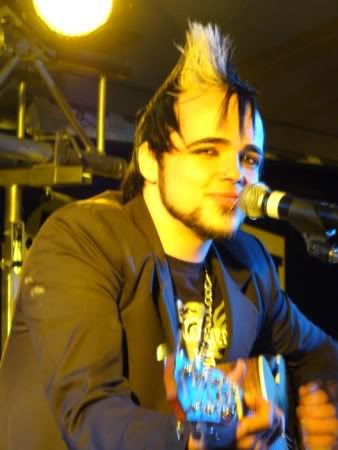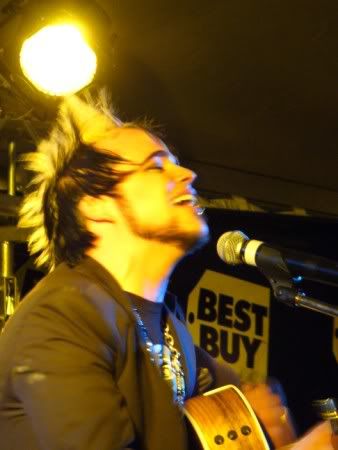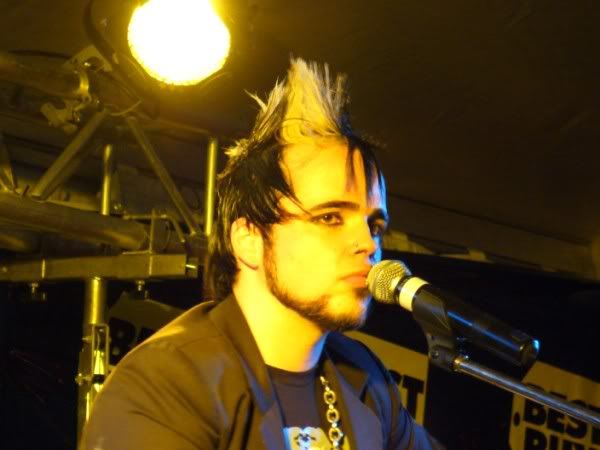 And here's one of me messing up his mohawk. Hey, he's messing my hairdo, too!!!
Here are some videos, from [b]Zann[/b] :)
It's All Love
Living on a Prayer