Interviews/Articles:
'Idol' exuberance fills DCU
http://www.telegram.com/article/20070906/NEWS/709060723/1102
Exert:
The great idols of the night were Sparks, Doolittle and Lewis, with the others falling into line at various points behind them.

Another showstopper last night was Blake Lewis, who garnered the most shrieks last night from female fans, many of them in the middle school age range. Lewis, the first runner up to Sparks who brought beatboxing out of the halls of hip hop and into mainstream American living rooms, took complete command of the stage every time he set foot on it. Whether it was "You Give Love a Bad Name" (yet another Bon Jovi song) or Maroon 5's "She will be Loved," Lewis seemed like he was only doing this group tour thing to occupy his time while he waits for the agents, the record deal, back-up band and the rest of the music industry to catch up with him for the international headlining tour he seems destined for.
'Idol'atry rules at annual showcase
http://news.bostonherald.com/entertainment/music/general/view.bg?articleid=1029710
Exert:
Up next were gown-clad divas Melinda Doolittle and Lakisha Jones, sparking off a fun Motown medley with a pair of Supremes tunes before pretty boy Chris Richardson joined in for "I Heard It Through the Grapevine." Phil Stacey's version of Bon Jovi's "Blaze of Glory" was a surprising triumph all over again.
Pictures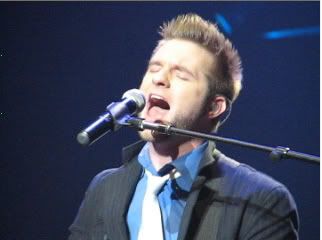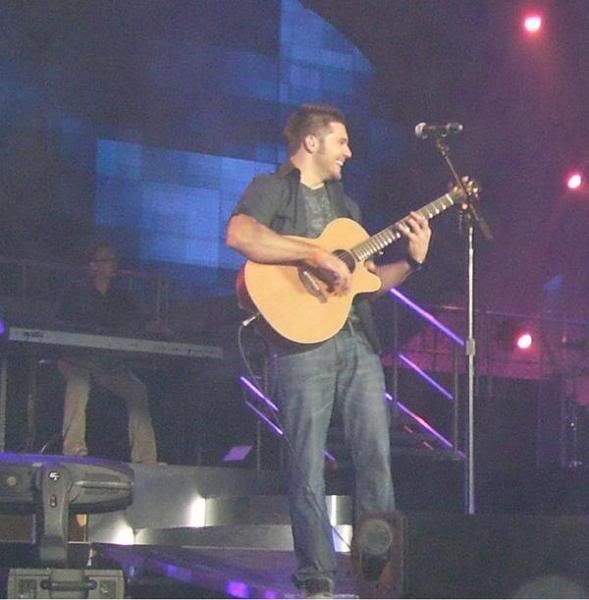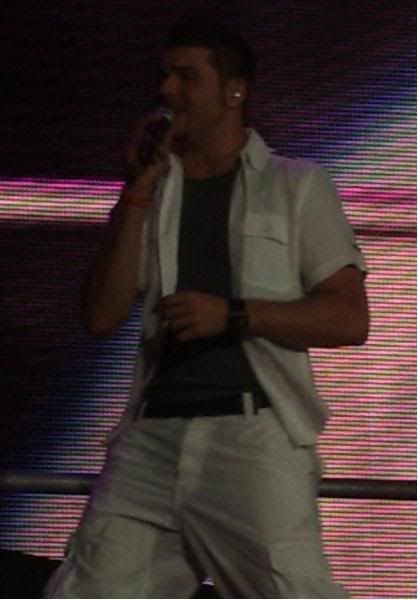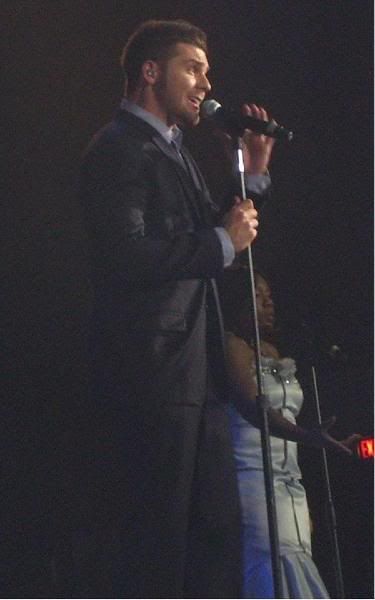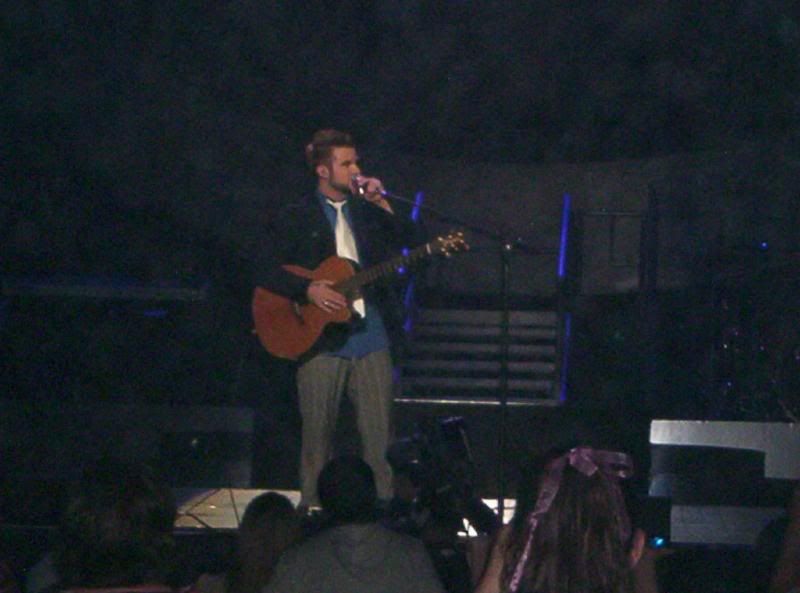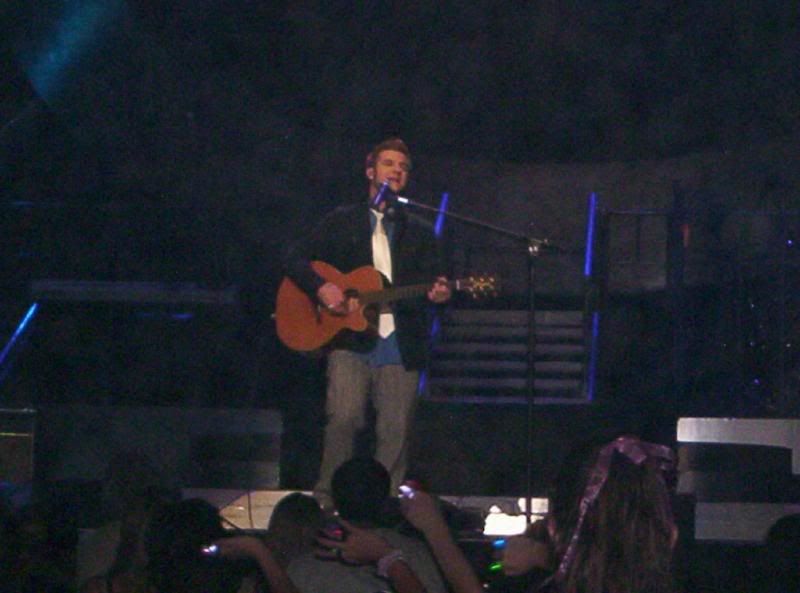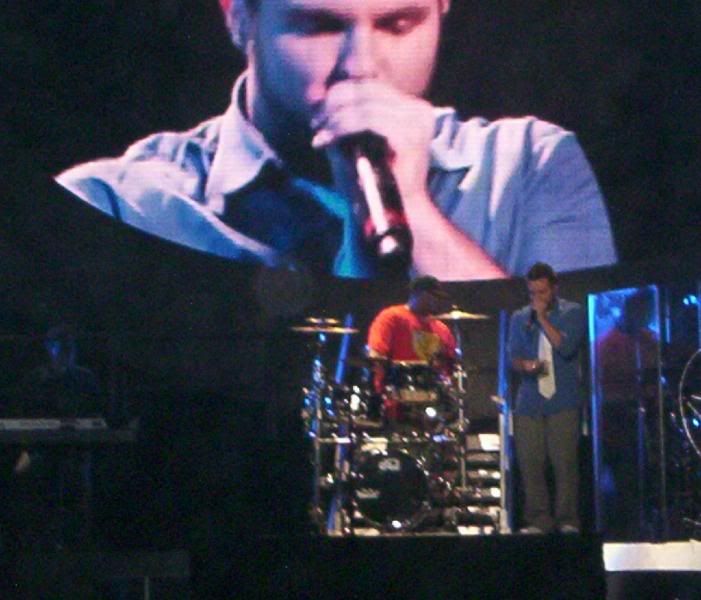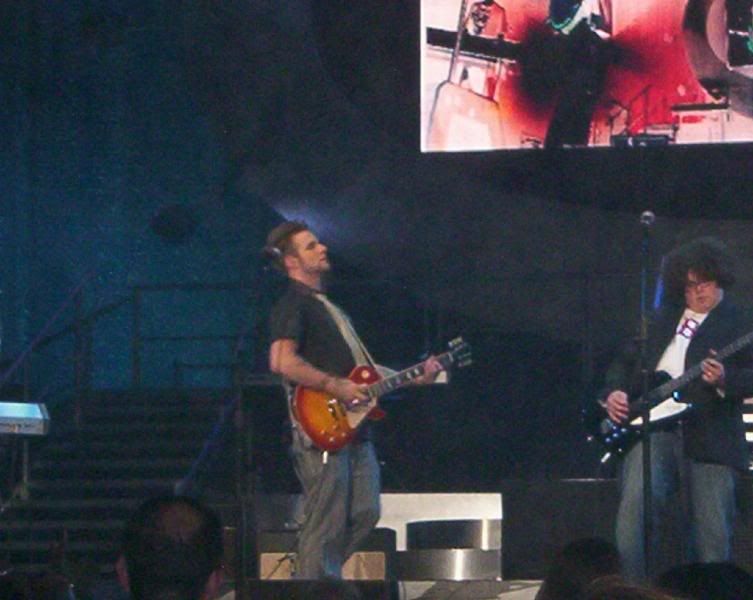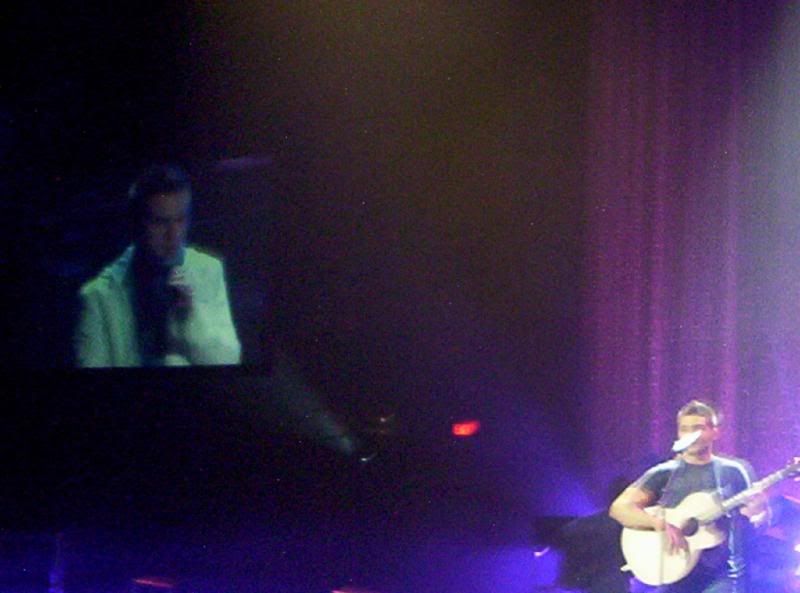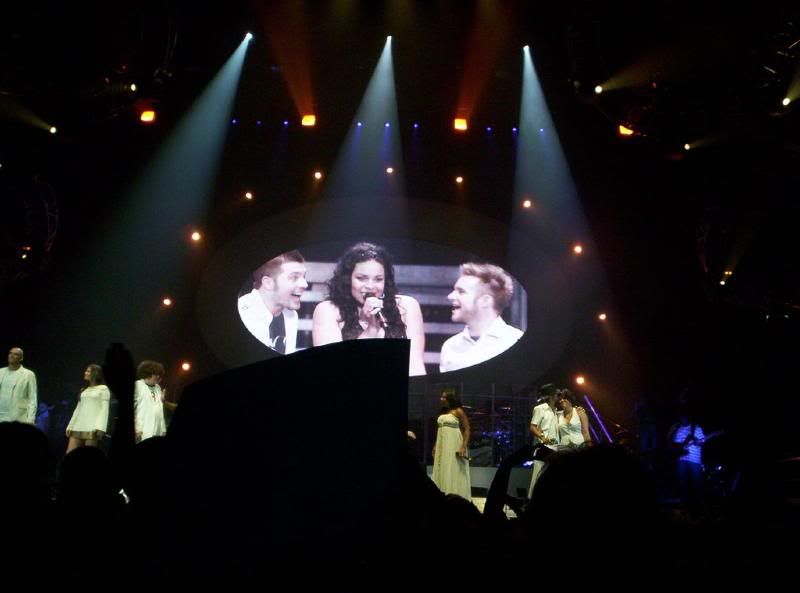 Videos
Blake Lewis and Chris Richardson - Medley
(By mjsbigblog)
Chris Richardson - This Love
(By mjsbigblog)
Idol Band - Crazy/Hey Jude
(By mjsbigblog)
Blake Lewis - Time of the Season
(By mjsbigblog)
Blake Lewis - She Will Be Loved
(By mjsbigblog)
Blake Lewis - You Give Love a Bad Name
(By mjsbigblog)