Blake's first ADD single, "Break Anotha", will hit iTunes this Tuesday. Go buy it! Just BUY IT!!!
Also, ADD will be on sale everywhere on Dec 4th. If you have not pre-ordered the album yet, GO DO IT NOW!!!!!
From
AMAZON.COM
: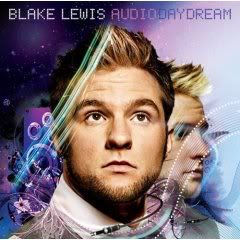 1. Silence Is Golden... (Intro)
2. Break Anotha
3. Gots To Get Her (Inspired by "Puttin' On The Ritz")
4. Know My Name
5. How Many Words
6. Surrender
7. Hate 2 Love Her
8. Without You
9. Here's My Hello
10. What'cha Got 2 Lose?
11. She's Makin' Me Lose It
12. Bshorty Grabs Mic!
13. End Of The World
14. 1000 Miles
15. I Got U
16. ..I Choose Noise (Outro)
I cannot believe the name bshorty made it on the album. And the Intro "Silence is Golden" and Outro "I Choose Noise" (from his Myspace page) is all B, too. Very, very clever.
This is why I love the guy - he's putting so much of himself in there, literally. The fact that his stage name made it on the album is incredible. He's not known to the mass public by that name, at least not by the vast majority. All the artists he performed with in the past know him under that name tho - giving him even more credibility.
The intro/outro really really do make me believe this album will represent Blake well. And THAT is very exciting!
I cannot wait to hear "What'cha Got 2 Lose?", I just can't. Oh, who am I kidding? I wanna hear the whole thing RIGHT NOW!!!!