David talks to
OK Magazine
about his upcoming album: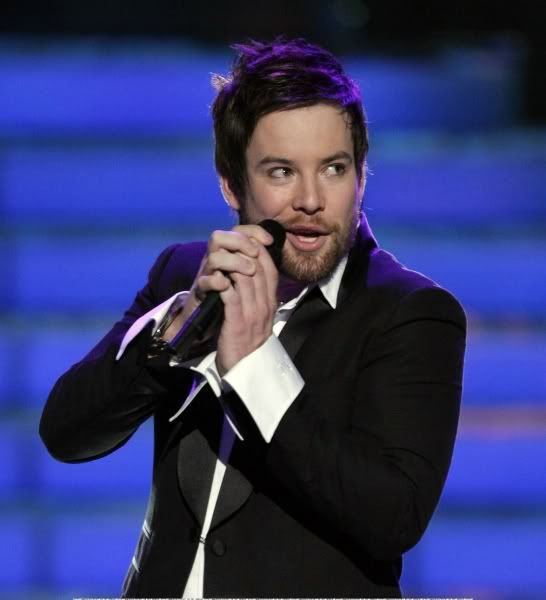 It was just announced that your album will be out this fall. Have you been in any talks on what it will be like?
I'm going to be involved in the writing process, but at the end of the day I just want a record with as many strong songs as possible. However that happens, I'm open to it.

What's the theme of the music you write?
Lyrically, I've always just written from a place of trying to take negative energy and turning it into a positive source. A lot of my songs revolve around "that girl." I really don't see any reason to reinvent the wheel now, just kind of keep on doing what I'm doing.

Are you getting started on your album right away?
Yeah, I'm really excited I get to work with Raine Maida from Our Lady Peace because I'm a huge fan of that band. To be able to work with Raine is huge for me.

How did that come about?
He actually was really cool and reached out to me after I sang his song ["Innocent"], and we've managed to kind of correspond a couple of times with email, so it seems like there is a mutual respect, which is cool.

Are you going to re-release your indie album, Analog Heart, or use any of the songs from there on your new record?
I've actually submitted some of those songs to be used on this record. We're going to see where the vibe goes with the new stuff and see if they fit. As far as re-releasing, I don't think there are any talks right now. That record was great; I had a lot of fun making it, but I'd rather not dwell in the past. I think if the songs fit in with what I'm doing currently, great, but if not, that was just a moment in my life.