I think we will finally get some new music from Greg very, very soon!
From Greg Neufeld:

Hey Everyone!!!!

Its Greg Neufeld here just giving everone an update of whats going on!!! I am in the process of recording my debut album with highly acclaimed producer Ryan Mcallister. The songs that I am recording have been a colaberation with a few people, I was contacted by huge song writer Amy Foster (Micheal Buble, Josh Groban) to fly down to Nashville and write some songs with her! The trip was a huge success and the songs will be on the new album!!! I have also done some co writes with Ryan Mcallister (lead singer Dakona) And then some of my own songs. Coming soon is the greatest website of all time www.gregneufeldmusic.com and very soon to preview the new songs you can go to www.myspace.com/gregneufeldmusic I would love to hear back from you guys!!!!

Greg Neufeld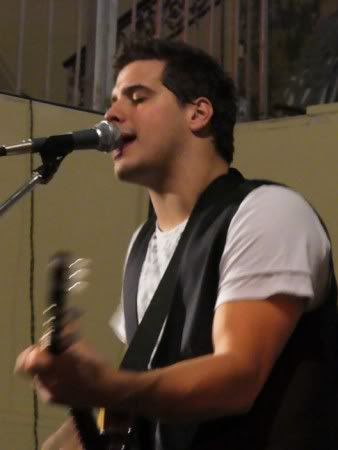 If you have not done so, go read my
review of the Berkeley Church Show
and check out some really nice pictures!