The Good
Tetiana Ostapowych
24 - Venice, CA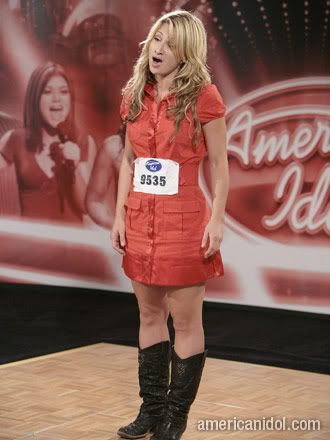 She sang "Someone to Watch Over Me". The judges liked her, and despite a good voice, I didn't like her.
Perrie Cataldo
27, Phoenix AZ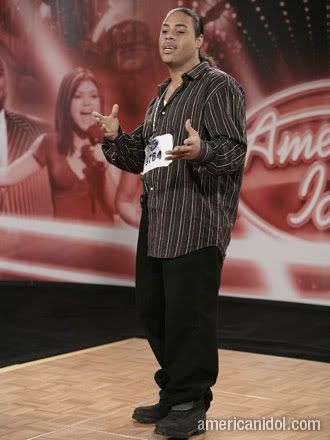 Perrie is a single dad, and he introduces us to his son, who's the cutest thing ever. He sang "I'll Make Love to You" by Boyz II Men.
Michael Johns
28, Los Angeles, CA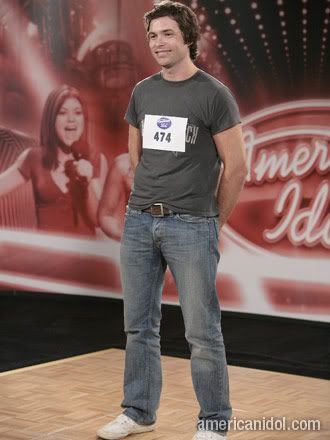 Originally from Australia, Michael presents himself well. He's cute! He sings "I've Been Loving You Too Long" by Otis Reading. Not very impressive for a first audition, but there's potential...
Samantha Musa
20, Baldwin Park, CA
She comes in with her sister, who sits on Simon's lap and ends up judging her. She sang "Until You Come Back to Me" by Aretha Franklin.
David Archuletta
16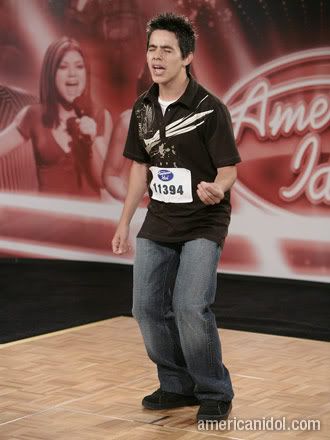 David sings "Waiting On the World to Change" by John Mayer. David mentions that he had vocal paralysis and feared he would never be able to sing again. He strains on some notes, but all in all, he's got a good, mature voice for a 16yo.
Carly Smithson
I can't remember what she sang. She apparently auditioned last year, and made it, but had to drop out due to visa problems. Her audition was underwhelming, but the judges love her and lets her through.
The Bad
Valerie Reyes
20, Riverside CA
She sings "Against All Odds" by Mariah Carey. She ws saying to Ryan that she likes laughing at the people who have bad auditions... Yep, you guessed it. She SUCKED. And she was mortified about it. It was truly funny!
Christopher Baker
22, San Diego, CA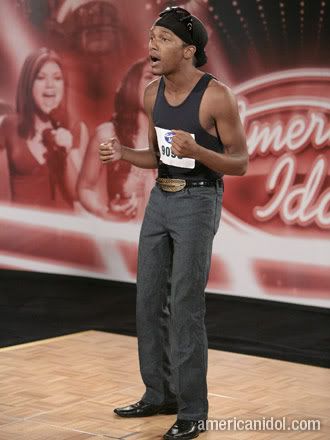 "The Greatest Love of All" by Whitney Houston. Yep. But not the greatest singer of all, that's for damn sure.
Monique Gibson
24, San Diego, CA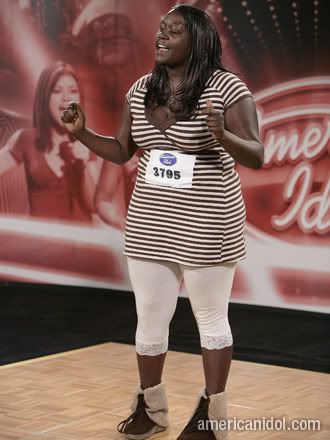 "I Believe in Miracles" by Whitney Houston. OUCH.
Blake Boshnack
22, Long Beach, NY
Blake sings "Stand By Me". This is his 11th auditions in as many cities. And no, he didn't go through... He did not suck as bad as I was expecting him tho.
Alberto Hurtado
28 - Chula Vista, CA
Alberto sings an original song. It was original alright...