There is this website I have been frequenting for more than 2 years. It's called RockBandLounge (RBL). The site is dedicated to the promotion of singers and bands. Before the RockStar serie, the site promoted mostly indie bands. With RockStar:INXS and RockStar:Supernova, the website attracted a lot of new music lovers. The message boards there are very much alive, and a healthy community of fans of music has been gathering there, discussing music, promoting music, and mostly, having fun!
Before Christmas, there was this game that got started. It was called RockStar:AllStar. Basically, members of RBL have wanted to have a third season of RockStar. To help motivate the troops to send in letters to CBS to show them how much we love the show and how great it would be to have it back on air, RBL has created that RockStar:AllStar game.
It started out with 15 rockers, chosen from both season of RockStar. Performance clips were posted, watched, dissected and discussed, and voted on. Each week, rockers were eliminated. And now, we are down to the final 3.
Marty Casey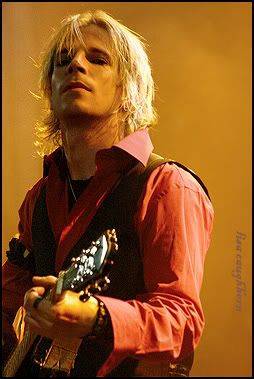 Lead singer for the band Lovehammers, Marty was the runner-up in Season 1. With electrifying and intense performances such as "Creep", "Wish You Were Here" and "Trees", Marty was the clear fan favorite.
JD Fortune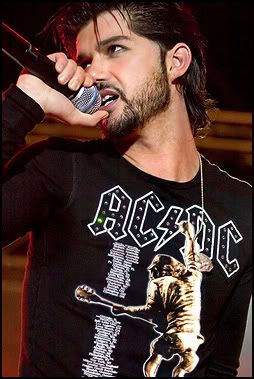 Winner of RockStar Season 1 and lead singer for the super band INXS, JD always produces passionate, visceral and sexy performances. He put his spin on songs such as "Hand In My Pocket", "California Dreaming" and "Come As You Are" and always deliver stellar vocals.
Toby Rand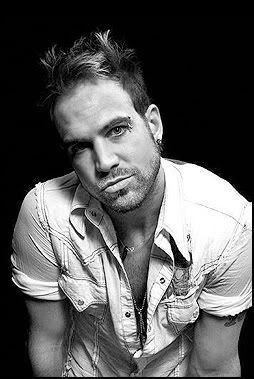 Toby was the runner-up for RockStar:Supernova. This fun, high energy charismatic artist is the lead singer for the australian band Juke Kartel. Toby was the clear fan favorite during his season as well, producing great performances such as "Somebody Told Me", "Throw It All Away" and "Knocking on Heaven's Door".
I'm not going to hide it - my favorite is JD Fortune. JD has proven on the show that he can rearrange songs in a brilliant way. He's proven that he's a true rockstar, that he has the goods to lead an extremely talented band such as INXS. He co-wrote 3 songs for their album Switch. Since being on the show, JD has grown as a performer, and has won over thousands of fans all over the world. After touring for close to 2 years, INXS has decided to take a well deserved break. Meanwhile, JD is working on a solo project that should see the light of day very soon.
But now, JD needs your help. In order for him to advance to the finals, he needs YOU, yes YOU! to vote for him this coming Sunday, starting at midnight. Only the top 2 with the most votes will advance to the finals! JD has some tough competition, so every vote counts!
How you ask???
Head on over to
Rockbandlounge
and register today! Check out the forums and the discussion thread, watch the clips posted for each rocker, and then come back on Sunday to vote for JD!
Do it today! JD needs you!