Jim McGorman
After a short break, Jim is back on the road with
Avril Lavigne
and her band. This time, they are hitting Moscow on October 4 and 5. You can check her
Official Website
for more info on those appearances.
Blake Lewis
Now that the American Idol tour is over, Blake is back in Seattle and working on his debut album. "A.D.D. (Audio Daydream) is slated to be released on November 27. You can already pre-order your copy from
Amazon.com
.
Blake will also join his friend Caleb Cunningham from The Mob Law on stage tonight, October 3 @ THE HIGH DIVE in Fremont. Tickets are only 5$. Go see it! Report back!
This did NOT happen, so don't get your panties in a bunch, yo!
Lukas Rossi
Lukas is back in L.A. and busy working with his new band, Stars Down. Lukas will be playing a few shows, starting with tomorrow night, October 4 @ Velvet Jones in Santa Barbara, California, and again on October 6 @ Viper Room in Hollywood, California.
Lukas is constantly writing and recording new songs, so be sure to check
Lukas' MySpace Page
as well as his
brand spanking new official website
. In fact, he is in the last stages of finishing the Stars Down record, and will soon be putting "Parachute" up on his site for us to listen.
Chris Richardson
According to his
MySpace Page
, Chris is in Miami, Florida, and is busy working on his album with
ill Factor
. No words yet about if he has been signed or not, but one remains optimistic that he will. Chris has written songs for his buddy Blake Lewis, as well as for Jordin Sparks and Phil Stacey. Rumors are that his collaboration with Lewis will end up being Blake's first single.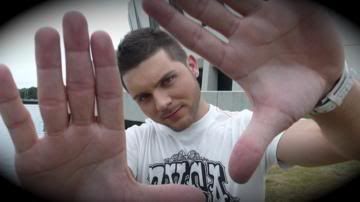 DiMarco
DiMarco is a band from Vancouver, British-Columbia, and is composed of Greg Neufeld (guitar/lead vocal) - yes, he was on Canadian Idol, twice - Paul Berg (guitar/vocals), Rob Siebert (drums) and Noland Trombley (bass). The band is kicking off some unofficial tour dates starting in Maple Ridge, BC on October 18. Check their
MySpace Page
for additional dates in Alberta and Saskatchewan, including an acoustic show with none other than
Lukas Rossi
on November 3. They also have a few songs up on the page, including a killer live version of
"Rewind"
and
"Running Away"
. Albums and t-shirts are available through their site. Check 'em out! They are great!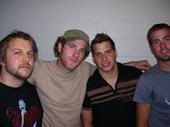 Bo Bice
Bo's new album
"See The Light"
will be out soon! October 23. Don't forget! Get it! Buy it for your friends! Give it as a gift! Bo's returning to his rock/soul roots with this album. You can listen to
"Witness"
up on his
MySpace Page
. IT ROCKS!!!
Bo will also play at the Cumming Country Fair Festival in Georgia on October 11. If you are lucky enough to live in the area - GO!!!! Just GO!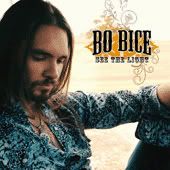 The Trews
The Antigonish, Nova-Scotia band is in full tour mode!!! With 24 dates in October, one can say they are BUSY! They are hitting London UK tonight, then off to beautiful France, where they will play 5 shows. Mais oui!!!
Check their music out at their
MySpace Page
. They are worth it!!!
Steph Jones
Check out Mr. Ordinary aka Bleph Bones aka Steph Jones. Steph has been a busy working on his own stuff but also working with Blake Lewis for his upcoming album. Give him some love! Not only is he a cutie but he's also a talented and funny cutie! :)
You can check him out at his
MySpace Page
and listen to some of his songs. His new album will be coming out soon, so make sure to check him out!
Matchbox 20
The new Matchbox 20 album,
Exile on Mainstream
is here!!! You can order it off of iTunes or through
M20's online store
.
While you are purchasing the album, watch An Exclusive Live Show From Matchbox Twenty Featuring Songs From The New Album, Exile on Mainstream And The New Single "How Far We've Come". Click
HERE
to watch!