Break Another is the first single!!!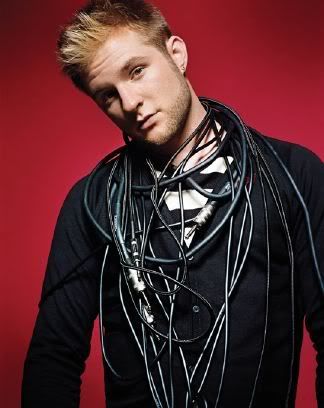 It's an amazing song, very addictive, catchy, driving beat, awesome vocals.... It's brilliant!!!
Written by Ryan Tedder (One Republic) and Samuel Watters (former Color Me Badd member and husband of Tamyra Gray), Break Anotha (or is it another?) is a very dancable, catchy tune. Ken Barnes from
Idol Chatter USA
, has heard the song, and here's what he had to say:
Blake sets album date, readies first single

Season 6 runner-up Blake Lewis emerges from the cocoon of silence that has mostly enveloped him (tour aside) since the end of the show. 19 Entertainment has announced a Dec. 4 release date for his still-untitled album, and a leadoff single, Break Anotha, goes out to radio Tuesday.

The thoughtful folks at 19 also included a link for lucky recipients of the press release to hear the single, which I did. It sounds like a clever maximizing of Blake's musical inclinations in a contemporary pop context. Or, in plainer English, it's a heavily produced pop-soul tune featuring a chanted chorus with a striking strings figure and a bit of beatboxing and other vocal gymnastics. Seems to be aimed straight at the Justin Timberlake market, and -- with a properly warm radio reception -- it could hit the jackpot.

You can listen through here, or go to http://www.saynow.com/blakelewis and click on the "To My Fans" to hear Blake's message and hear THE FIRST SINGLE, Break Anotha!