Matchbox 20 - Exile on Mainstream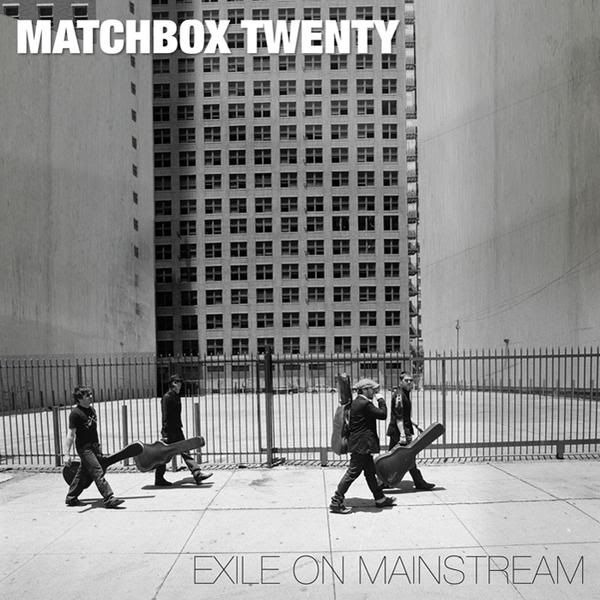 Exile on Mainstream is the fourth album by Matchbox Twenty and is a greatest hits album containing all of their eleven previous hits and six new tracks. Available for purchase on iTunes and every store, the cd also contains videos for the 11 previously released songs. The first single, "How Far We've Come" is doing really; it is located at #13 on iTunes Canada in the Top Songs section. The album is also charting really well, still hanging in the Top 100 Albums on iTunes Canada.
You can visit Matchbox 20 on their
MySpace
page, s well as on their
Official Website
.
1-How Far We've Come
Such a great rock song for a first single. The beat is addictive, the bridge is just
cool
with Rob's suave, smooth voice. Fast paced and addictive.
2-I'll Believe You When
Infused with country flavors, this song makes you bop your head in time with the music. Rob's voice sounds great. This song will be a fun one in concert.
3-All Your Reasons
The fun, acoustic sing along at the beginning is very catchy! This song is vintage Matchbox 20. The guitar is amazing!
4-These Hard Times
The lyrics of this song are very touching. Nice little ballad.
5-If I Fall
The chorus is catchy; Rob's vocls soar and carry this one. Very good beat, sorta sixty-style pop, but not quite pop enough... Still good.
6-I Can't Let You Go
A little bit of blues in this one. Great, great mid-tempo ballad, sweet sweet love song. The piano gives it a little bit more... Matchbox 20 at its finest.
I can't let you go, You're part of my soul, You're all that I know...
The rest of the album goes like this:
1-Long Day
2-Push
3-3 A.M.
4-Real World
5-Back 2 Good
6-Bent
7-If You're Gone
8-Mad Season
9-Disease
10-Unwell
11-Bright Lights