Yes! Another music show to blog about! I will be posting my thoughts every week on the performances. For now, here are the 12 bands that made it through and will be performing for us each week. Videos of the audition performances can be found at rickey.org for the moment. I will update with links and pics as I find them...
Top 12
Tres Bien
http://www.myspace.com/tresbien
Members: Mikey B!, Cody Michael Wilson, Michael James Crowe and Ryan Parker Metcalf
Light of Doom
http://www.myspace.com/lightofdoom
http://www.lightofdoom.com/
Members:
Erik: Vocals
Dillon: Lead Guitar/Sexy
Mitchell aka "Mitch Mitchell": Drums
Lucas: Bass/Style
Daniel aka "Bonaduce": Lead Guitar
The Hatch
http://www.myspace.com/thehatchmusic
Members: Sean Douglas, Jesse Macht, Austin Schumacher, Gary Atturio
The Clark Brothers
http://www.myspace.com/ashleyclarkmusic
Members: Adam, Ashley and Austin
Dot Dot Dot
http://www.myspace.com/dotdotdotonline
Members:Adam Blair, $tephan, and Michael from the Fabulous Janes, Rose and Little Lisa from Catfight
The Muggs
http://www.themuggs.com/
http://www.myspace.com/themuggs
Members: Danny Methric, Tony DeNardo and Matt Rost
Denver and the Mile High Orchestra
http://www.myspace.com/denvermilehigh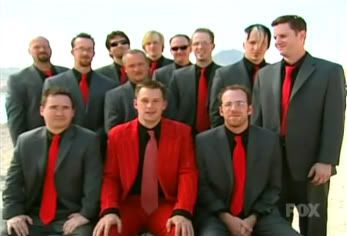 Members: Denver Bierman, three trumpet players, two saxophone players, two trombone players and a rhythm section.
Sixwire
http://www.myspace.com/sixwire
Members:Andy Childs: Lead Vocals/Guitar - Steve Mandile: Producer/Vocals/Guitar - Robb Houston: Vocals/Guitar - John Howard: Bass - Chuck Tilley: Drums
Cliff Wagner and the Old #7
http://cdbaby.com/cd/cliffwagner1
http://www.myspace.com/cliffwagnertheold7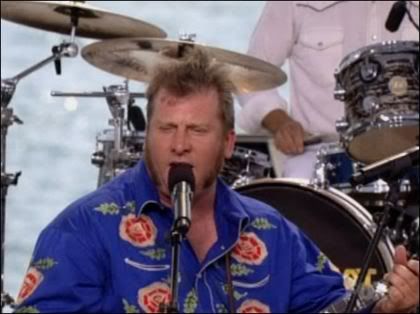 Members: Cliff Wagner, Nathan Phillips, Jesse Harris, Patrick Sauber
The Likes of You
http://www.myspace.com/likesofyou
Members:Geoff Byrd - Jesse Stern - Joe Higgins - Jason Moore
Franklin Bridge
http://www.franklinbridgeband.com/
http://www.myspace.com/franklinbridge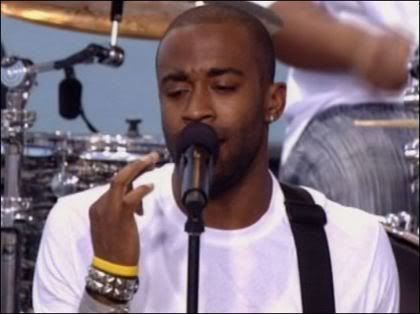 Members: Curt Chambers, Adam Blackstone, Aaron Draper, Rayfield Holloman, Wayne Moore, Darrell Robinson
Rocket
http://www.myspace.com/rocket
http://www.rocketrocks.com/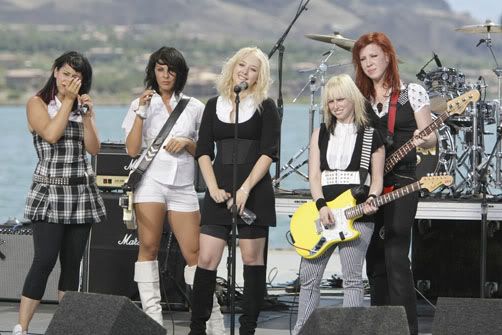 Members: Lauren, Lauren, Kelly, Kristen and Roxy
Northmont
(they didn't make it, but they are still interesting)
http://www.myspace.com/northmont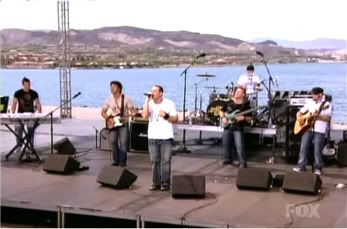 Official Website:
http://www.myspace.com/americanband
http://nextgreatband.msn.com/