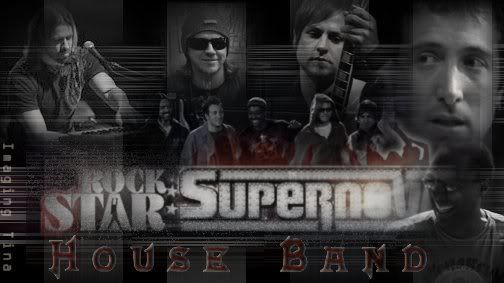 That's right...in case you've been living under a rock, you should know that the kick-ass House Band are playing the
Summer of Love Festival in Monterrey, California on Sunday July 29th
- but I thought I'd tell you anyway.
Alongside the House Band -
Rafael Moreira
(guitars),
Paul Mirkovich
(keys/MD),
Sasha Krivtsov
(bass) and
Nate Morton
(drums) - is some of the best talent from both seasons of Rockstar:
Jordis Unga, Marty Casey, Ty Taylor, Dilana & Storm Large.
Go see them! You won't regret it!
Official Summer Of Love Website: www.summer67.com
The House Band @ MySpace: www.myspace.com/rockstarhouseband