Interviews/Articles:
Short article about the show:
'Idol' finalists rock out at Arco
http://www.sacbee.com/122/story/292664.html
Exert:
All the finalists played to their vocal specialties, especially Blake Lewis, whose beat-boxing brought the crowd to its feet.
Q& with Phil Stacey
http://www.tvguide.com/news/american-idol-phil/070726-01
Exert:
TV Guide: Have any of the other guys written for you?
Phil: Yeah! Chris Richardson and I have been writing a lot. He's just a phenomenal writer. He may end up with tracks on Jordin's record and Blake's record. Who knows, you know? Chris Sligh has written me some songs....
Pictures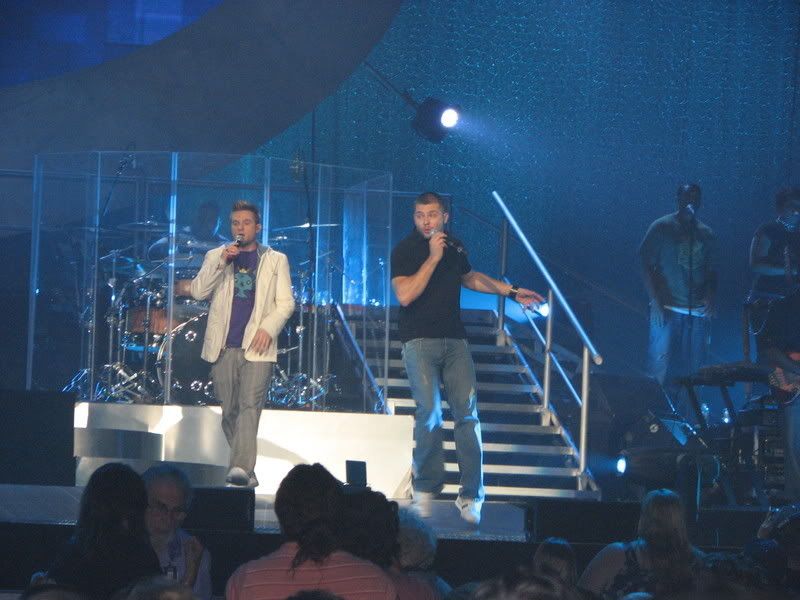 Videos:
Blake Lewis - Time of the Season (From: lisaboo3)
Blake Lewis - Beatboxing Part 1 (From: lisaboo3)
Blake Lewis - Beatboxing Part 2 & You Give Love a Bad Name (From: lisaboo3)
Blake Lewis - You Give Love a Bad Name Part 1 (From: lisaboo3)
Blake Lewis - You Give Love a Bad Name Part 2 (From: lisaboo3)
Idol Band - Hey Jude (From: lisaboo3)
Idol Band - Hey Jude Part 2 (From: lisaboo3)
Chris Richardson & Blake Lewis - Sunshine/Virtual Insanity (From: lisaboo3)
Chris Richardson & Blake Lewis - Geek in the Pink (From: lisaboo3)
Chris Richardson & Blake Lewis - Geek in the Pink (End) (From: lisaboo3)