The GoodAmy Davis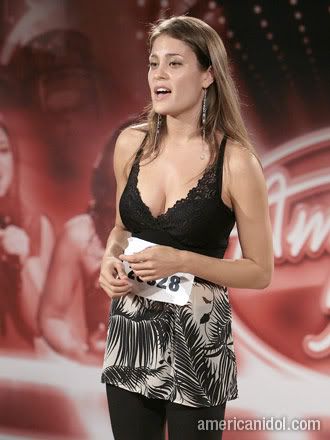 She sings "Blue Bayou" by Linda Ronstadt. Very nice.
Cardin McKinney
20, Nashville, TN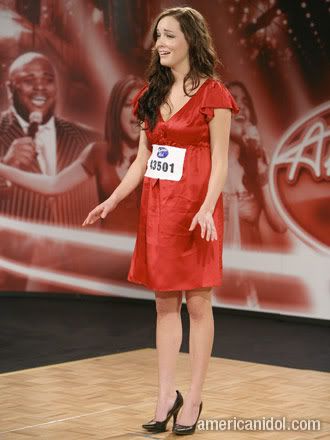 She sings "One Night Only" from Dreamgirls in a beautiful, clear tone. Simon doesn't like her. I hope she'll make him eat his words.
JoAnne Borgella
25, Hoboken, NJ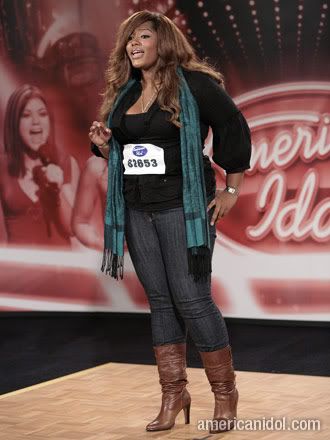 She sings "I Love You" by Celine Dion. She is a plus size model, beautiful, with a great voice.
Alesha Stelz
l 18, Ontario, CA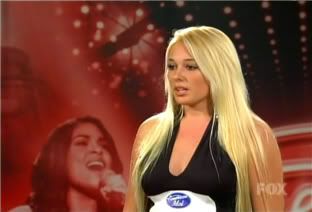 She sings "Surrender" by Celine Dion and truly suck. But Randy and Paula hear something in her, asked her to go learn a Dolly Parton song and come back. Alesha learns "Island in the Stream", and actually sounds good! She's through!
Chikezie Eze
22, Inglewood, CA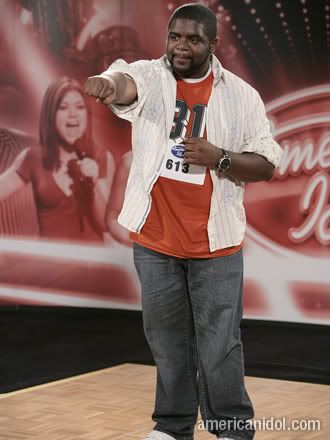 He sings "All the Woman I Need" by Luther Vandross in a beautiful tone. Going to Hollywood!
Danny Noriega
17, Azusa, CA
He sings "Proud Mary". I dind't think he was that good, but he's still through...
The BadLuke Reeder
, 26, Hollywood FL.
Didn't make it. Really?
Tiffany McCambell
21, Anderson, IN
She sings "Halleluah". Oh boy.
Cory and Chris Lane
22, Kernersville, NC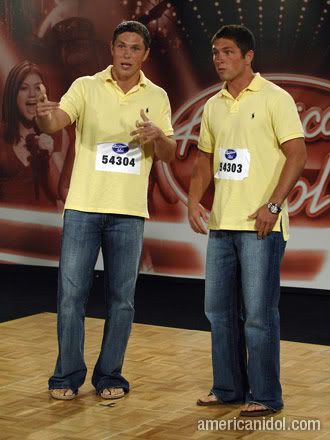 They sing a weird rap they made up, and are not very good at.
Ashley Lawing
19, Maiden, NC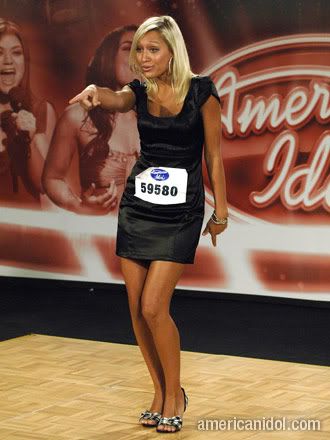 She sings "Red High Heels" by Kellie Pickler. Painful. She walks in with a little puppy that Simon falls in love with. You could tell he really wished Ashley could sing. Unfortunately, she really can't.
Joshua Moreland
25, West Palm Beach, FL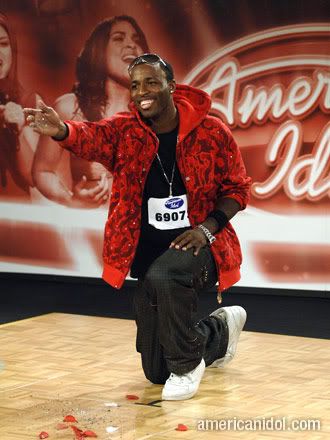 He sings "Beautiful Lady" very badly, in a very theatrical way. Meh.
---