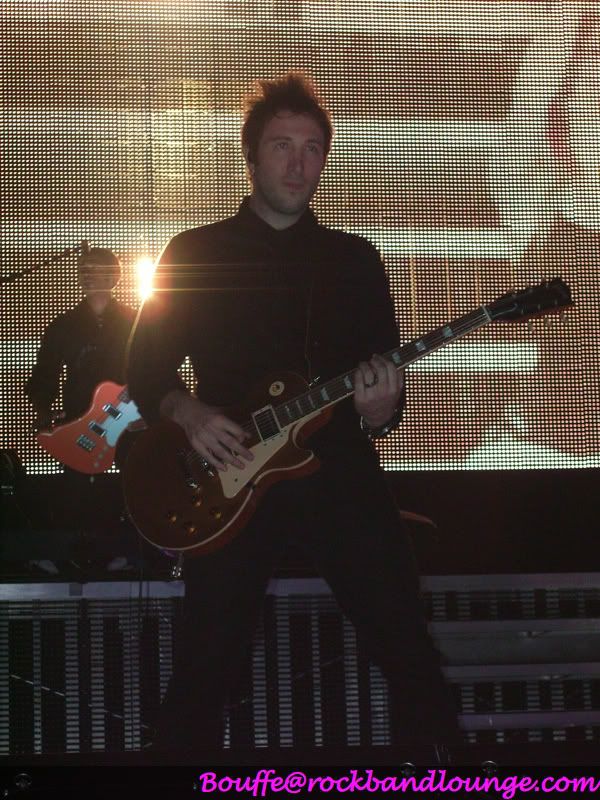 Exclusive interview with Jim - part 3

June 2009

Favourites

Jim: OK, before we get into the favorite stuff, here is a disclaimer. There are no favorites: there is too much great music out there, and I really don't have favorites. Just stuff that I love. These will be off the top of my head.


K&M: Favourite guitar riff?

Jim: AC/DC - Back in Black (link)


K&M: Favourite guitar solo?

Jim: Anything played by Neil Schon (Journey) prior to 1990. "Faithfully" maybe? (link 3:20 onwards)


K&M: Favourite guitarist?

Jim: Neil Shon, Mike Campbell, The Edge


K&M: Another favourite and we'll stop. Favourite line (verse) from a song?

Jim: "Never trust a big butt and a smile, that girl is Poison" - Bell Biv DeVoe, Poison (link)

You know what - I was talking to my brother the other day, and there is something I have a favorite of. I think my favorite movie of all time is... dramatic pause...: Raiders of the Lost Ark.

Personal

K&M: Do you speak any foreign language or have you learned any foreign words on your travels? What language would you like to learn, if any?

Jim: I can barely speak English. No, I would love to speak Italian. My grandmother was Italian and I always wanted to learn it.


K&M: Twitter, Facebook, MySpace… Do you have any affinity for or see any benefit in any of the social networking sites?

Jim: I am pretty much done with all of them. I check Facebook every now and then because I have reconnected with some old friend through there, but I think the whole thing has gotten out of control. Either no one is doing their jobs, or everyone is unemployed. How else do people have time for these constant updates of meaning less thoughts and activities. Why do I care that someone is going to workout right now? Is this really necessary?


K&M: We loved "Marley and Me" - the book and the subsequent movie. Considering that you have a dog (we assume that "Sammy" from your CD sleeve is the dog-ter you mention) – have you seen or do you plan to see it?

Jim: My wife rented it, but I was working in the studio. I saw a few minutes and am sure I would like it. She cried.


K&M: As a movie buff, who do you think should play Frank Sinatra in the upcoming Martin Scorsese biopic? Can anyone do justice to the Ol' Blue Eyes and his singing?

Jim: Wow. That could be cool. Harry Connick, Jr. could definitely do it from a musical standpoint, but I'm not sure he has the acting chops. I'm sure Leo wants in, and hey - he's a damn good actor. It would be cool to go with a no name. guy. Someone like a young Ray Liotta would be great.
Thanks to sunfired.net for the interview!