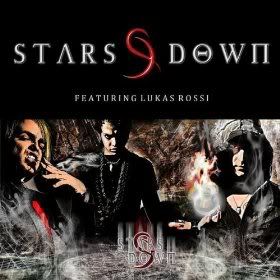 Lukas Rossi has released a brand new EP, titled "So This Is Christmas". You can purchase this EP on
amazon.com
as a digital download, or search for Lukas Rossi on iTunes (both Canada and USA) and purchase it there. It's only 1.98$! You'll find two original, beautiful songs; "War Is Over" and "Revolving Doors". Believe me, you won't be disappointed.
And while you are at it, why not get his newest Stars Down EP, also available at
amazon.com
for 3.96$. It is also available as a digital download on iTunes.
All that Lukas produces is amazing, unique, something you won't regret listening to. Come see his live shows, too; he is so riveting on stage, he'll make you a fan for life!